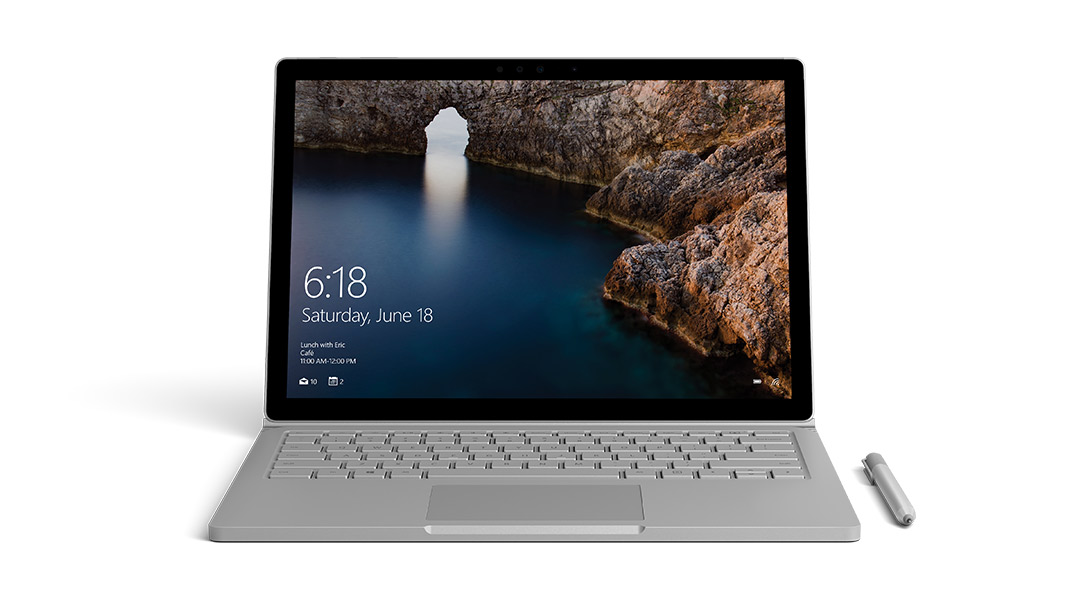 Recent news suggests that a new version of Microsoft's critically acclaimed Surface Book is entering mass production. It appears that Microsoft had to make significant changes to the original Surface Book to meet some of its business goals…
The sources believe Microsoft's decision to lower the price range for its new Surface Book is because the existing Surface Book's high price level has significantly limited demand, while the detachable design also created conflict with its Surface Pro product line in terms of product position. Because of the two factors, the sources estimate that Microsoft only shipped 500,000 Surface Books in 2016.With the Surface Book to be positioned as a traditional notebook product and feature a friendlier price level, the sources expect related shipments to reach 1.2-1.5 million units in 2017, while the Surface Pro, despite weakening demand for tablets, will enjoy on-year shipment growth of 20% to reach six million units in 2017.
New product platforms that are significantly different from existing product-lines are notoriously hard to develop. It appears that even a very successful product platform such as Surface Book may actually need updates.

We have seen that visionary leaders like Steve Jobs had many interesting traits that enabled product platforms such as iPhone get to market. The Wired article The Inside Story of Surface Book, Microsoft's Next Big Thing provides more background for R&D managers.
So Panay's team set a different goal: to reinvent the laptop. They spent two years designing, prototyping, and fine-tuning—all to get to the Surface Book that goes on sale today.
So, it is important to clearly define the user experience for the new platform. It is also good to develop a vision of how that user experience will be achieved. Developing this vision is a difficult balance: Provide sufficient details to drive development and get executive buy-in; but provide sufficient freedom to the teams to experiment and innovate.
The Surface Book, Panay likes to say, isn't a first-gen anything. It's the result of everything he, his team, and Microsoft have learned in the last five years. About how to make touchscreens, pens, keyboards, and trackpads. About what failure looks like, and how to set a vision long enough that a $900 million writedown doesn't break you. It's to think hard about how to make people's lives better, and then give a shit about getting it right.
It is even more important to allocate adequate time and investments for product platform development. Platform development often fails because of lack of alignment between executives and teams about what it would take to get the platform to market. R&D leaders should consider developing good roadmaps and plans that help the board understand progress being made.
Good roadmaps can also help demonstrate additional benefits of new platform development and long-term value being generated through platform development – even if it fails. It is also important to setup a system to leverage past learning – especially from past failures. Good roadmaps can also provide effective guides for accessing historical knowledge.
Once development starts, it is really important to have iterative development and build increasingly realistic models of the product platform.
Panay opens a door and we walk into to a clean, loud space full of CNC mills, waterjet machines, and many other whirring boxes. The room is basically a scale model of the Surface Book's real production facilities in China. "Take this," Panay says, sweeping his hands around the room like Mufasa on Pride Rock, "and multiply it by 100." They built this lab so they could iterate constantly.
Iterative development can ensure key subsystems, technologies and manufacturing processes are integrated frequently to remove development risk. It is important to fail early. It is much easier to make major changes during the design than once the product has hit market.
The team that dreamed up "the ultimate laptop" was quite literally forced back to the drawing board. They needed to make a notebook that had great looks, pen and touch support, monster specs, and a tablet mode?
A systematic management of iterations can speedup response to any development challenges. It is often necessary to go back to discarded development paths and restart design to respond to failures.
The team's once-shelved folio teardrop was the solution to their problem. As the rounded hinge unrolled, it could extend the base of the laptop; that sturdier foundation would keep it from tipping over backward.
In addition to enhancing development success, iterative development with multiple intermediate milestone and deliveries can improve marketing and customer engagement into platform development. It can also enhance executive leadership commitment to challenging platform development projects.