Get to Market Faster with Winning Products
Development of innovative new products and technologies is critical to most organizations:
6-month improvement in time to market yields a profit improvement of 22%
1% improvement in innovation output translates to a 33% increase in valuation
Please read on to learn how Inspird's award winning software helps organizations effectively plan, execute and manage development. Inspird accelerates  innovation regardless of the development method: Lean, Agile, Waterfall, or LEAD.
Inspird helps accelerate the implementation of Digital Engineering and streamline management of Digital Engineering Ecosystems.
Inspird Suite: Modular Applications for Innovation Management
Full set of features that capture, organize, and link all R&D information:
Unified access to all R&D information
Build long-term multi-phase project plans
Link projects and subprojects across programs
Link projects, requirements, risks, tests and tasks
Automatic change notifications across all teams
Automatic PowerPoint report and roadmap generation
Integrated workflow and approvals across all teams
Unprecedented benefits:
Enhanced coordination and collaboration
Aligned expectation and reduced disconnects
Accelerated innovation and faster integration
Minimized surprise risks and optimized testing
Structured knowledge-base / Digital Thread
Improved design reuse and configuration managment
Reduced admin burden and improved process enforcement
Simple solutions to R&D challenges:
Change coordination is a significant burden
Differing expectations about project objectives/timeline
Disconnected plans and wishful launch dates
Late or uncoordinated requirements changes
Unexpected risks and surprise issues
Disconnected test plans and expensive testing
High administrative and process enforcement costs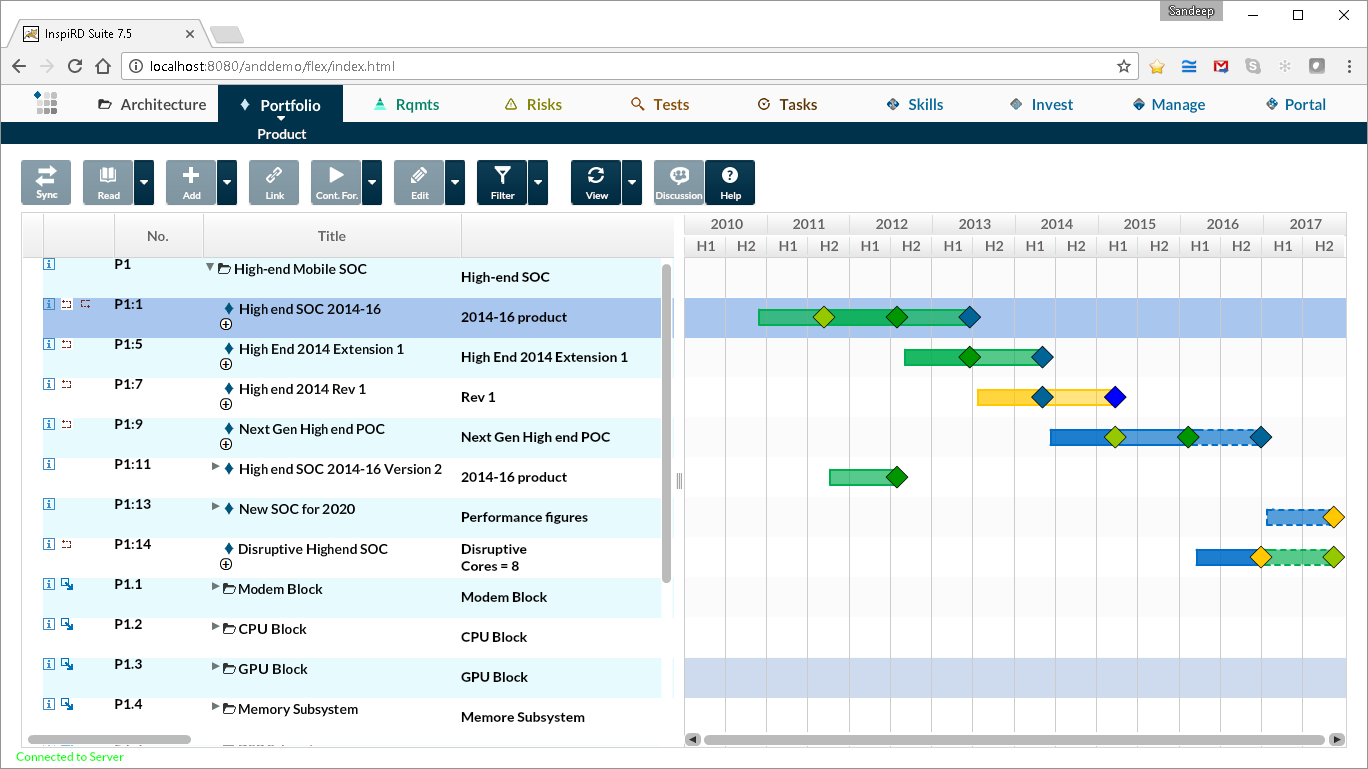 Simplify portfolio prioritization and project management:
Live dashboards to guide projects and portfolios
Address full life-cycle resource needs
Address cross-product interdependencies
Access historical trends to support decision-making
Use novel analytics: e.g., trade features for schedule
Conduct virutal reviews and build are review database
Accelerate implementation of Agile development
Unprecedented benefits:
Orchestrate cross-functional innovation
Lead complex activities spanning multiple locations
Optimize the R&D portfolio over long-term
Synchronize development of interdependent projects
Identify and accelerate cross-product synergies
Eliminate duplicative efforts and development slack
Identify variances early and develop mitigation plans
Simple solutions for project and portfolio management challenges:
Hard to align portfolio with business strategy
Difficulty gauging long-term impact of decisions
Difficulty estimating cascading effects of decisions
Difficulty accelerating strategic thrusts
Large costs of synthesizing data
Reporting distracts from execution
Porous gates and variable process enforcement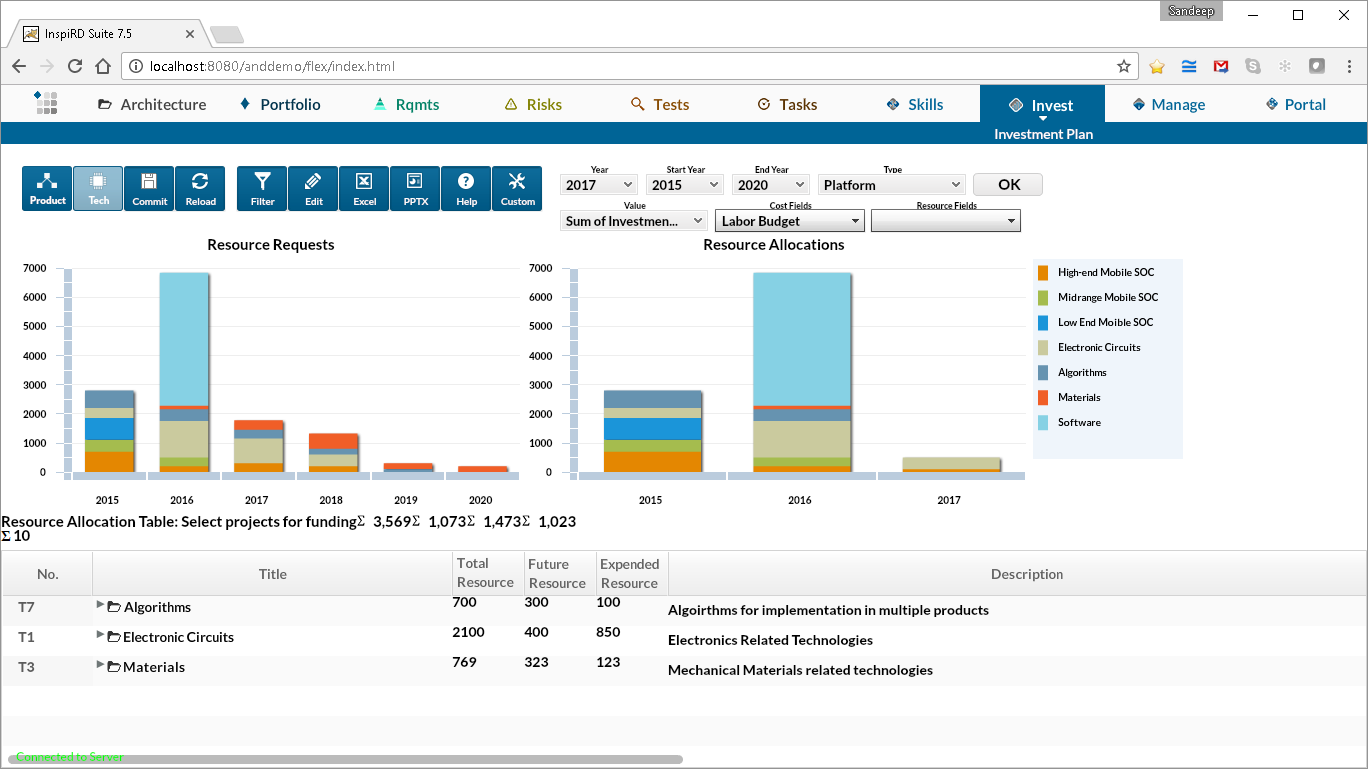 Practical and cost-effective software to accelerate certifications:
Unified, inutitive GUI to find all info
Cutting-edge frameworks to digitize and capture info
Automatic change notifications across teams
Integrated reviews and granular approvals
Live dashboard and novel metrics
Adaptive processes and configuration control
Automated reports and submission generation
Automated reports and submission generation
Unprecedented benefits:
Accelerate productline extensions and modifications
Transform certification for document-centric to digital
Build an authoritative database index of all info
Improve efficiency of reviews and capture feedback
Enables digital and model-based certifications
Minimize schedule and cost overruns using live dashboards
Improve planning accuracy using a knowledgebase
Effective solutions to certification challenges:
Data scattered across locations & file types
Hours of manual effort to find and aggregate data
Large uncertainty in planning and estimating efforts
Difficulty managing and guiding certification efforts
Costs of certification prevent product upgrades
Certification effort exacerbate supply issues
Difficulty supporting analytical or model-based tools