InspiRD is a new venture with award-winning software  and comprehensive services focused on improving innovation results. Our solutions build on years of experience managing complex innovation portfolios and driving best-in-class results through management consulting.
Our vision is to provide an easy to use software-services solution that addresses pain points of R&D organizations while reducing overhead costs and driving innovation.
You can reach us at [email protected] or +1 (424) 241 – 3577. Or click and we will get in touch.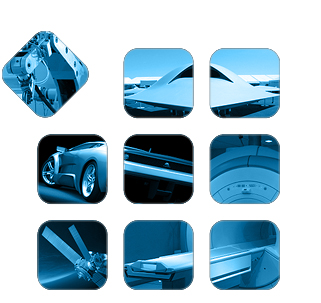 Senior Leadership
Sung Pak, CEO
Sung has over 28 years of experience leading and advising product marketing, R&D, and manufacturing, particular for life sciences companies. Sung has worked with five of the top 10 medical device companies in the world. Sung led R&D at Biosense Webster, a cardiac rhythm management system division of Johnson & Johnson and at Helisys, a 3-D printing company. He also served as an interim VP of R&D for Pacira Pharmaceuticals, a publicly traded drug company. In addition to R&D, Sung led product marketing at Motorola (Biometrics Division) and Scantron (Scanner Division).
Sung received his BS and MS in Materials Science and Engineering from the University of Washington. He also hold an M.B.A. from the Anderson School of Management at UCLA. He has published more than 33 peer-reviewed journal articles and 2 book chapters. He holds seven patents.
Sandeep Mehta, Founder and CTO
Sandeep brings over 25 years of experience developing advanced technology and managing R&D in a broad range of industries. He has held a variety of R&D management roles including strategic planning, technology management, innovation management, organizational design, and process reengineering. Specifically, Sandeep was responsible for planning and roadmap development of a $150M+ R&D project portfolio.
Sandeep also has significant experience with detailed engineering design and advanced technology development. His design work has received several awards such as American Consulting Engineers Council's Engineering Excellence Award. Sandeep received his bachelors in engineering from Indian Institute of Technology. He received his masters and Ph.D. in engineering from Vanderbilt University. His graduate research was funded by NASA and focused on stochastic methods for modeling complex systems. His graduate work was recognized as "Outstanding Contribution to the Engineering Profession" by American Society of Mechanical Engineers. Sandeep also received an M.B.A. from the Anderson School of Management at UCLA. He has published more than 10 articles in engineering and management journals.
Dave Okazaki, VP of Finance and Administration
Dave has over 35 years of experience with a range of high tech manufacturing companies, ranging from semiconductors to capital equipment. Dave has been responsible for financial and administrative operations for a broad range of organizations from start-ups to publicly traded companies. Dave has developed and implemented financial controls (cash management in particular), financial reporting systems, budgeting/forecasting processes, operating policies/procedures and financial models for planning purposes.
Dave has worked in companies that were privately owned by entrepreneurs, funded by venture capital and owned by the public. Many of these companies maintained operations in the United States, Mexico, Asia and Europe. Dave has held positions as Controller, Vice President and Chief Financial Officer within these companies. Dave had the privilege of being a member of a management team that has taken a company. In addition, he has served as Corporate Secretary at two publicly traded companies and a Board Member at one publicly traded company.
Dave received a BSBA in Accounting from the University of Denver and an MA in Management from the University of Redlands.
Board of Advisors
Todd Abraham, COO, Endologix
Mr. Abraham has over 30 years of experience in the medical device industry (class II & III devices) with proven ability to both develop and execute strategy. He has held senior leadership roles at Endologix (C-Suite), Edwards Lifesciences, Sterilis and Cordis/JNJ. Experience spans general management, operations, supply chain, R&D, product development and business development for businesses ranging from start-up stage to companies with revenues in excess of $1B.
Richard Cormier, CIO, Edwards Lifesciences
Mr. Cormier has over 30 years of experience in all aspects of Information Technology, including 12 years as a Chief Information Officer within Lifesciences companies. Mr. Cormier is a seasoned executive who blends strong communication skills, disciplined program management, and broad business acumen to drive change while delivering IT enabled value creation.
Roger Goulette, Partner, E&Y
Mr. Goulette brings over 35 years of experience in engineering, operations, and manufacturing management; and in leading consulting teams that provide high-value services to manufacturing clients (business strategy, organizational alignment, enterprise systems planning and implementation). He has extensive expertise in implementing management systems that improve performance in engineering, finance and operations in a variety of industries including; Aerospace & Defense, Automotive, and High Tech.
Tim Leyden, President, Western Digital
Mr. Leyden has over 35 years of experience in senior leadership positions in high tech industry, including broad expertise from strategic planning to financial transactions to mergers and acquisitions.
Mike Wetzer, Managing Partner, Accenture
Mr. Wetzer has earned a reputation for delivering superior business performance and financial results as an investor, entrepreneur, innovator and world-class organization builder. He has created his own successful businesses and transformed many others. Mike serves on the boards of a number of companies.